Share & grow the worlds knowledge!
We want to connect the people who have knowledge to the people who need it, to bring together people with different perspectives so they can understand each other better, and to empower everyone to share their knowledge.
Home
/
Questions for Tag: "socket"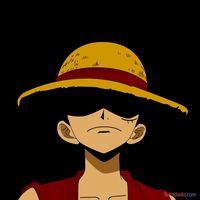 Socket Golang
Cho em hỏi, em sử dụng readJSON và readMessage để đọc dữ liệu từ client gửi thông qua websocket, vấn đề em đang gặp phải là khi em test sử dụng 2 func này cùn 1 lúc thì ghi gửi dữ liệu, readJSON sẽ thực thi xong sẽ dừng(các câu lệnh sau sẽ kh chạy), client phải gửi lần  2 (các câu lệnh sau mới được thực thi). Mong mn giải đáp giúp em với ạ. (Mặc dù em sử dụn
Có nên dùng socket cho chức năng tracking location giống grab?
Ứng dụng của em hiện tại có khoảng 100k người dùng, và có chức năng tracking location như của grab, vậy có nên dùng socket không anh nhỉ? <p> </p> <p> Http em sợ server k chịu tải được anh, vì cứ 5s là gửi request lên server 1 lần để update location </p>